INSTALLATION IS SIMPLE & QUICK.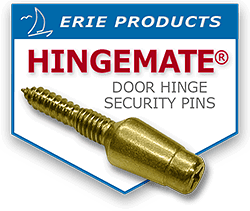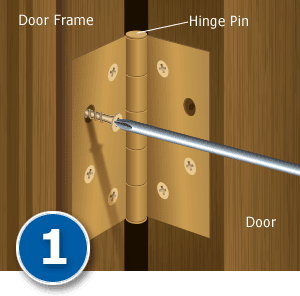 Step 1
Remove 2 opposing screws of the hinge leaf mounted on the door.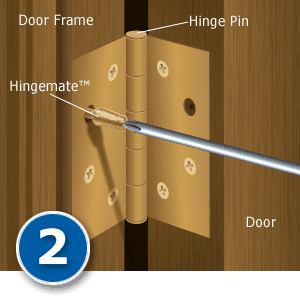 Step 2
Screw Hingemate® pin into door frame side of hinge where screw was removed.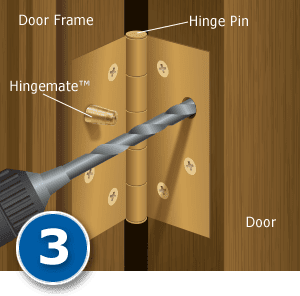 Step 3
Use a 3/8" drill bit and drill through the hinge AND into the door, making a larger hole, to accommodate Hingemate® pin.
Download instructions for installation: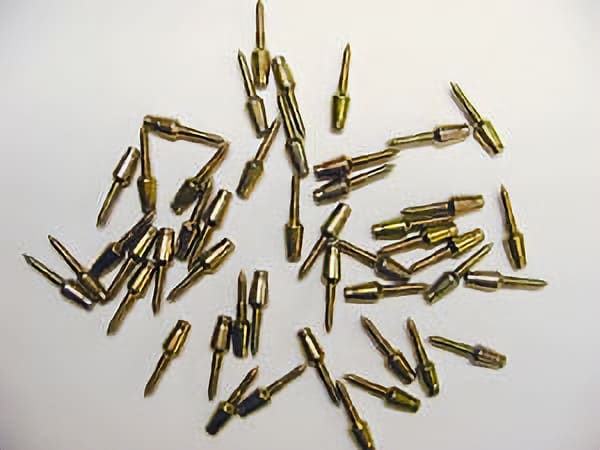 How does it work:
The unique simplicity of the Hingemate® security stud design allows the user to replace one screw on the three jamb hinge leaves with a Hingemate*.
In closing the door, the Hingemate
®
pins enter the door side of the hinge leaves and act as impenetrable deadbolts. Hingemate
®
provides safety and security of your commercial property that will last a lifetime.
*Hingemate® can also be installed on steel doors with wooden doorframes.